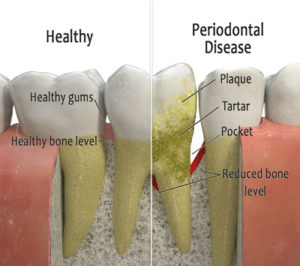 Treatments that help maintain gingival health, bone structure, and teeth.
Other offices may perform a simple scaling or deep cleaning, but we are proud to offer a special way to treat mild to moderate gum disease. After performing SRP, or scaling and root planing, there still may be remaining bacteria and micro-organisms. To eliminate these bacteria and micro-organisms, we use Arestin. Arestin is an antibiotic powder applied locally in periodontal pockets. It is used to prevent the proliferation of bacteria and micro- organism. Arestin hardens and releases an antibiotic dose to the area daily, for about eighteen days. When this treatment is used after SRP, it minimizes the chances of the recurrence of infection. Please talk to your dentist if you are pregnant, think you may be pregnant, or have tetracycline allergies.
For more information about our Periodontal Treatments or to schedule a consultation, click here.