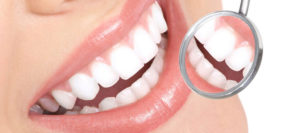 A minimally invasive alternative to traditional veneers.
Lumineers by Cerinate are porcelain veneers that offer a painless way to a permanently whiter and perfectly aligned smile. Dr. Vinarsky can apply these contact lens-thin "smile shapers" to teeth without any grinding or shaving, transforming your smile to one that looks naturally beautiful. Lumineers can even be placed over existing crown or bridgework without disturbing or replacing underlying dental work.
Lumineers are contact lens-thin and are placed over existing teeth without having to remove painful tooth structure which was standard in traditional veneer preperation. Lumineers are the painless, permanent cosmetic solution for stained, chipped, discolored, or misaligned teeth. Unlike any other veneer, the Lumineers process is completely reversible! Call one of our offices to schedule a free consultation for your Lumineers smile design. Lumineers start at $695 a tooth.
For more information about our Lumineers or to schedule a consultation, click here.
Save